We specialise in cleaning tanks and silo vehicles of all types and sizes. Our modern cleaning equipment with 3D rinsing heads and our qualified staff guarantee efficient and eco-friendly cleaning of your vehicles.
We offer you customised cleaning solutions that are tailored to your specific requirements. Using the latest computer-controlled technology, we offer eco-friendly and residue-free cleaning that is tailored to the load and type of your vehicle. Our cleaning lanes are aligned with HACCP standards. They are separated based on whether the silos and tanks contain chemicals, ADR residues or food. We also offer kosher cleaning. For solidified products, we can heat silos, tanks and containers up to 100 °C to loosen the load. We also handle the disposal of residues and issue cleaning certificates. Optionally, we also offer disinfection and sealing.

TTC now offers a new service: certified cleaning of IBC and ASF/ASP containers. This service also includes residue disposal as well as maintenance and repair. Upon request, we will test the sterility of the containers and perform the repeat test prescribed for hazardous goods transportation. All documentation and certificates are forwarded directly to the customer's depot or dispatcher.
Even through it's 'what's inside that counts', we can also provide impeccable exterior cleaning for your tank vehicles. Contact us. We will be happy to give you expert advice.
Our modern high-speed drying system shortens the cleaning process considerably. Our high-performance machines ensure that your silos and containers are completely and hygienically dehumidified so they can be ready for the next load.
Ansprechpartner Reinigung


We support the Operation Clean Sweep program with the aim of avoiding the loss of plastic pellets and thus protecting the environment. We see the principle of "Zero-Pellet-Loss" as an important part of our corporate commitment and thus want to make an important contribution to reducing environmental pollution and protecting flora & fauna right at the beginning of the value chain.
Contact for Sustainability

Thanks to our efficiently organised container depot and our high-performance container stackers, we can immediately exchange your containers for freshly cleaned containers so that you can reload as quickly as possible.
Our container handling service allows you to avoid waiting time so that you can keep going without delay. We will exchange your containers for fully cleaned containers from our stock – if necessary, we will also heat them up. 
If your cargo has solidified after a long journey and cannot be unloaded, we also have the perfect solution: at our steam heating stations, we can heat your containers to the required temperature so that you can continue unloading without any problems.
Ansprechpartner Containerservice

We will gladly store your containers or pallet goods for you on a short-term or long-term basis: conveniently located at one of Europe's most important transshipment stations at Cologne Eifeltor on the A4.
Take advantage of our spacious outdoor storage area for containers or covered storage spaces for pallet goods in our hall. Our seamless perimeter fence prevents unauthorised access outside opening hours and our reliable video surveillance, permanent lighting and trained staff ensure optimum security. You can rest assured that your containers or pallets are always in the best hands with us.
If you are interested, please do not hesitate to contact us for further information.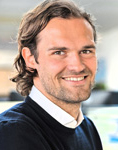 Hans Bresser
Give me a call
+49 241 . 91 81 9-19
or send me an email:
hans.bresser@hamco.de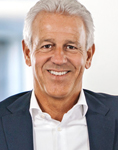 Ulrich Bresser
Give me a call
+49 241 . 91 81 9-11
or send me an email:
ulrich.bresser@ttc-koeln.de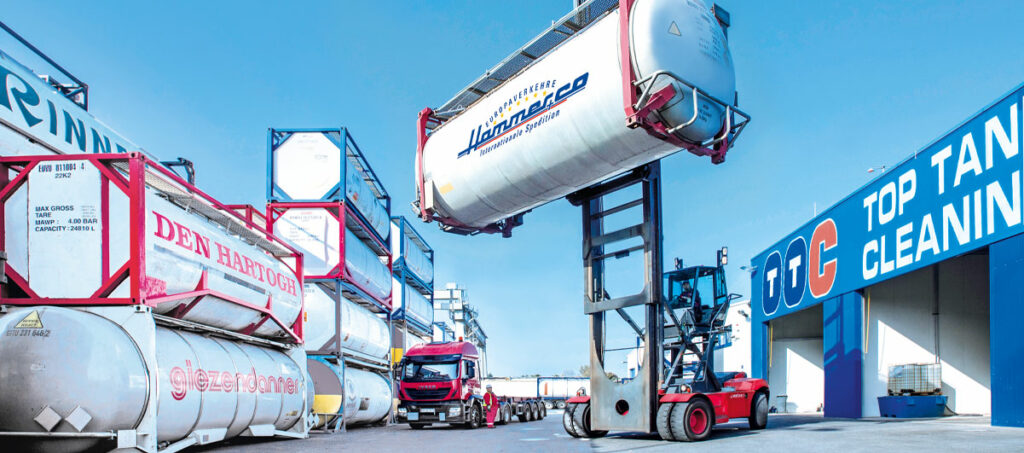 Right at one of Europe's most important transhipment train stations in Köln-Eifeltor, we offer a comprehensive storage service for your containers. Profit from direct access to Europe's road and rail network!
As your logistics partner, we offer not only our transport services but also short- or long-term storage for your containers or palletised goods at our site in Köln-Eifeltor. Take advantage of our large outdoor storage area for containers, securely fenced in and protected against unauthorised access outside of business hours. Reliable video surveillance, permanent lighting and trained personnel – your containers are in the best hands with us. Our spacious warehouse is also available for storing your palletised goods at any time.
Professional container handling
Are you looking for efficient container handling without the wait? Then why not utilise our ultra-modern container depot? We will exchange your containers for fully cleaned containers from our stock – even heated, if needed. Naturally, we always ensure perfect cleanliness in accordance with applicable laws and the strictest hygiene and environmental standards. Thanks to highly trained specialists and our two ultra-modern container stackers, every container is ready for preparation of pickup within just a few minutes. Waiting times are practically eliminated, and the drivers can quickly get on their way to pick up the next load.

Contact for Transportation

Contact for Transportation